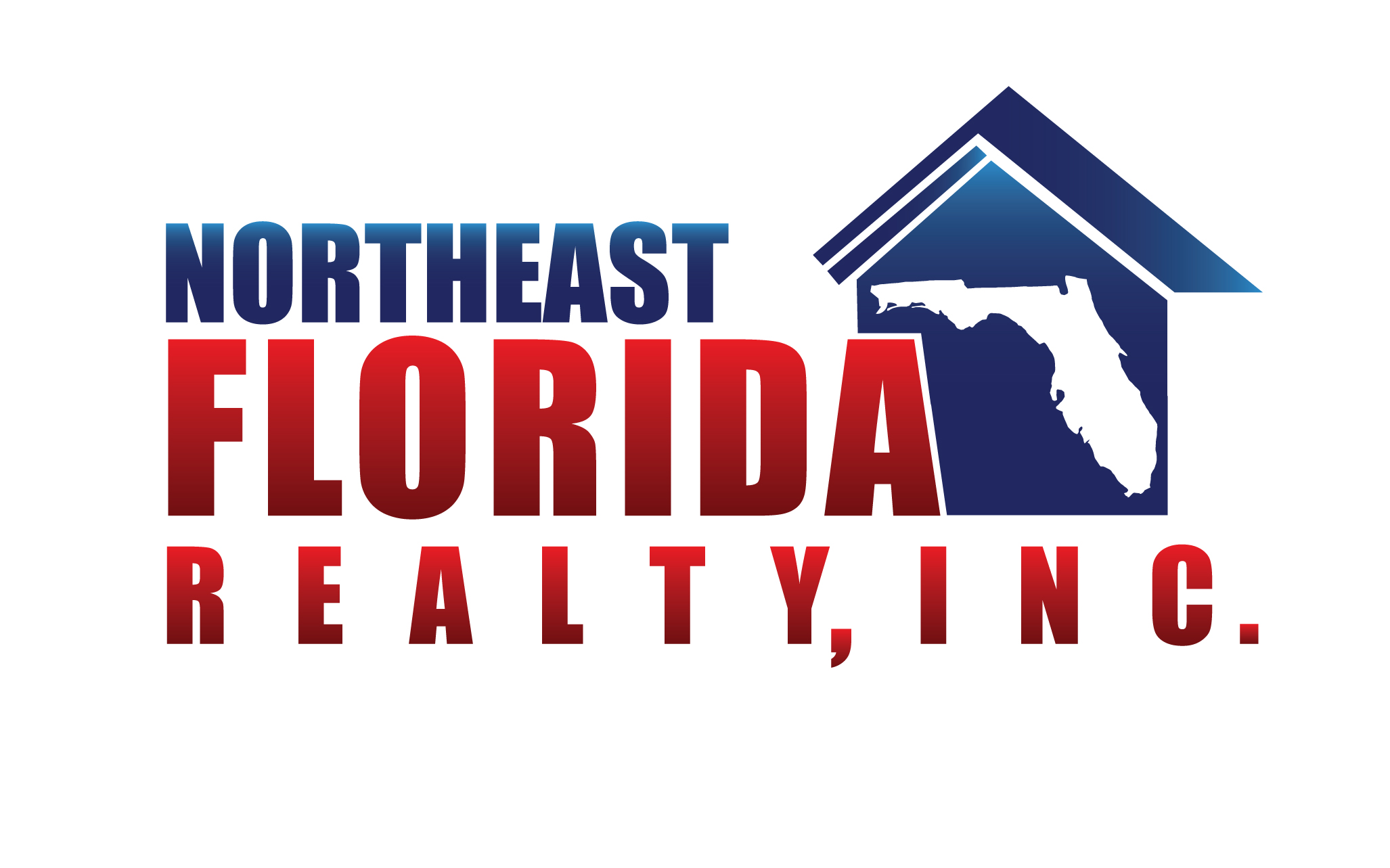 Attention Home Owners...
Have You Considered Renting Your Home ?

We are getting calls every day for rental homes. We need more homes that we can rent and in the current market, this maybe the right option for you. Please contact us for more information on our property management services.
---
Are You Behind On Your Mortage Payments ?
Is Your Mortgage Balance Higher Than You Can Sell For ?
---
Stop Worring... just contact us, we can help. If you in are in a position where you owe more on your mortgage than you can sell your home for we can still help you. You maybe able to do what's called a "Short Sale" we can help you in this area and it will not cost you anything. You pay nothing at all - no real estate fees and no closing cost - it will not cost you anything. Please visit our Q&A Section for more information on Short Sales.


IMPORTANT NOTICE:
Northeast Florida Realty Inc. is not associated with the government, and our service is not approved by the government or your lender. Even if you accept this offer and use our service, your lender may not agree to change your loan. If you stop paying your mortgage, you could lose your home and damage your credit rating.

---
---
Home Sellers Tips
| | | | | |
| --- | --- | --- | --- | --- |
| 10 Steps To Sell | Buyer Turn-Offs | Curb Appeal | Improvements | Preparation |
1. Get Pre-Approved for a Home Loan

Market conditions change rapidly and you do not want to get caught off guard with any unexpected issues involving your credit, so be sure to get pre-approved before you get into the home buying or selling process.

Find a lender you trust and research the housing market in the area where you wish to live so that you have a good idea how much it will take to buy a replacement.

How To Start Researching

Hint: I can show you any property (regardless who the listing agent is) and you can use my website to search to search the entire MLS and find any property in the area!

Start looking for two types of real estate:

Houses that seem to match the one you'd like to buy

Houses that are similar to your current home.

2. Check Your Mortgage Payoff

Call your lender to find out the payoff for your current home mortgage. You'll need the figure to complete Step 6.

3. Determine How Much the House Is Worth

Determine your home's fair market value. Your realtor can help you by doing an initial Comparative Market Analysis (CMA) report to see what recent home sales have been in your area and then arrange for an appraisal of a property you are interested in.

4. Estimate Your Costs to Sell Your Existing Home

As your real estate agent, I deal with transactions every day and can give you a very close estimate of seller closing costs including the following factors:

Real estate commission if you use an agency to sell.

Advertising costs, signs, other fees provided by your agent.

Attorney, closing agent and other professional fees.

Excise tax for the sale.

Prorated costs for your share of annual expenses, such as property taxes, home owner association fees, and fuel tank rentals.

Any other fees typically paid by the seller in your area (surveys, inspections, etc.).

5. Determine Your Costs to Acquire a New Home

Total all expenses related to buying a new home including:

Moving expenses, loan costs, down payment, home inspections, title work and policy, new hazard insurance policy, etc.

Your lender should give you a disclosure of estimated costs when you apply for pre-approval.

6. Calculate Your Estimated Proceeds

Will your closing proceeds cover your costs to acquire a new home?
Will you have cash or other funding to make up the difference?

Calculate your proceeds by:

Deduct your mortgage payoff from your home's fair market value.

Deduct your costs to sell from the remainder to get an estimate of the proceeds you will be paid at closing.

7. Make Necessary Repairs

Make all major priority repairs (low to high priority items identified on Home Seller's Tips page) unless you want the house to be regarded as a fixer-upper. I'm not referring to cosmetic updates, but to items in need of repair. Anything that's out of line, gives potential buyers a reason to submit a lower offer.

8. Get the House Ready to Show

Most houses need at least a little spiffing up before they are shown to potential buyers. Great curb appeal, fresh paint indoors (and sometimes out), organized closets and cabinets, clean windows and appliances, and a clutter-free atmosphere are essential if you want the house to appeal to buyers.

9. Make Your Home Accessible and Comfortable

That means it's always ready to show. Many agents won't bother showing a house that takes 24 hours to get into. Don't crowd home buyers when they are viewing your home and make every effort possible to make them feel comfortable while in your home.

10. How to Find a Real Estate Listing Agent

Basically, there are many agents who all adhere to the same professional standards or code of ethics established by the National Association of Realtors, but here are some reasons of what you should look for in an agent and why you should do business with me:

Find an agent that you feel comfortable with in their personality, professionalism and ability to serve or assist you in your home buying/selling process – like me!

Find an agent who has a good website that provides you with ample educational resources, information about the area, offers me services and has a good MLS search and information on listings I am interested in

Find an agent who will offer you prompt professional service

Find an agent who is knowledgeable and will help guide you through the real estate process

Ask me for referrals. Don't do business with me because I have a nice website, let my previous customers tell you how I serviced them

Make an appointment and interview me, ask me about my marketing tactics, placement in MLS, services offered, commission rate, etc.

Get a feel for my knowledge and experience of the industry and the area and more

---

Top Buyer Turn-Offs

10 Ways to Make Home Buyers Hate Your House

1. Odors

House odors are number one turn off for home seekers, specifically odors from cigarette smoke, pets and mildew. Be sure to get an opinion from someone who does not live in your home (you may be used to and not realize it) and if they feel you have an odor, be sure to get rid of the smell.

2. Animals/Dogs

You'll have a much better response from showings if you control your pets as they often frighten and/or irritate people.

Asking a potential home buyer to not go into a room because an animal is locked in there also raises a red flag as it does not allow that person to see or inspect that part of the home.

Remove pets during showings if possible to show respect for the feelings of potential buyers.

3. Dirty Bathrooms

Grimy bathrooms are an instant turnoff. Scrub them, paint them, buy a new shower curtain, rugs and towels..

4. Dimly Lit Rooms

Dark homes are a turnoff to most home buyers. Here are some potential fixes:

Replace dim light fixtures
Install additional light fixtures
Install (quality) sun tunnels or skylights
Remove heavy drapes to let the light stream in
Repaint some rooms with colors that reflect light
Trim tree limbs that shadow the house
Clean and reseal (if needed) windows

5. A House Full of Busy Wallpaper

This is another critical issue to think about if you're selling a home, because busy wallpaper in every room turns off most buyers, and even people who love wallpaper rarely like what you've chosen. It's a personal decorative touch that they want to select themselves.

Your home should appeal to the masses and wallpaper is usually a very personal preference and a decorative touch that if buyers want it, they want to pick it themselves.

Decide if it should be removed and replaced with paint. Don't paint over it, because that usually enhances every seam and looks terrible.

6. Damp Basements

Dampness (or damp smells) in the basement throw up a red flag to buyers. If you have leaks, fix them. No leaks? Look for drainage issues. Maybe water is pooling around the foundation, keeping it damp. Most problems we see are caused by rainwater that's being diverted towards the foundation instead of away from it.

Underground drains might be blocked.
Downspouts could be aimed the wrong way.
Go outside the next time it rains and take a look.

7. Bugs

Roaches, spiders, any type of insect that shouldn't be in the house. Get rid of them.

8. Poor Curb Appeal

You must grab their interest from the curb if you want to sell the home for top dollar. Buyers often refuse to go into a house with an unkempt yard, sagging doors or peeling paint.

9. Gutters with Plants Growing in Them

Overrun gutters makes buyers wonder what else hasn't been handled.

10. Sellers Who Hang Around for Showings

Give potential buyers space. If possible, leave the house during showings. Home buyers feel awkward about opening closet doors and lingering for a really good look at the house if the seller is there.

Parting Words

Most of the Top 10 problems are home selling issues you can correct without spending a lot of money. Do it now, before you put the house on the market, because if your house develops a reputation among agents as the house that smells, the house with the huge barking dog or the house where the owner won't leave people alone it will be too late. Your house will be last on their list to show potential buyers.

A large percentage of home buyers decide whether or not to look inside a house based on its curb appeal or exterior appearance. What they see when they drive by or arrive for a showing sets an immediate impression and often determines if they want to come inside

First, You Have to Get Detached

We are all proud of our homes' but when you are getting ready to sell it, you must detach yourself from the personal feelings and realize this is purely a business transaction. Try to look at our own house in the same way that potential home buyers do. Be able to be objective or ask for and accept criticism from others on potential red flags or issues.

Curb Appeal Exercise

The next time you come home, stop across the street or far enough down the driveway to get a good view of the house and its surroundings.

What is your first impression of the house and yard area?
What are the best exterior features of the house or lot? How can you enhance them?
What are the worst exterior features of the house or lot? How can you minimize or improve them?
Park where a potential buyer would and walk towards the house, looking around you as if it were your first visit. Is the path clean and tidy?
Start making a list of your positive and negative feelings about the property's appearance.
Take photos of the home's exterior. If you have a digital camera, view the color versions first, then switch the photos to greyscale, because it's easier to see problems when color isn't present to affect our senses.

Evening Appeal is Important

Do the curb appeal exercise again at dusk or just after dark, because it's not unusual for potential buyers to drive by houses in the evening.

Lighting is Always a Plus

String low voltage lighting along your drive way, sidewalks, and around landscaping elements.
Add a decorative street lamp or an attractive light fixture to a front porch.
Solar versions of outdoor lights are quick and easy to install, but only work when they receive full sun each day.
Lighting that's visible through front windows should enhance the home's appearance.

Don't Forget the Rear View

Buyers doing a drive by will try their best to see your back yard. If it's visible from another street or from someone's driveway, it should be addressed as well.

Curb Appeal Starters

Kill mold and mildew on the house, sidewalks, roof, or driveway.
Pressure wash siding and decks.
Keep sidewalks and driveways clean.
Stow away unnecessary garden implements and tools.
Clean the windows and gutters.
Mow the lawn regularly. Get rid of weeds.
Rake and dispose of leaves, even if your lot is wooded.
Edge sidewalks.
Trim tree limbs that are near or touching the roof.
If you can budget it, a fresh paint job does wonders.
A more attractive front door...or replace doorknob hardware...or repaint /stain the door and polish the hardware?

---

Paint inside and out

Fresh paint is the most cost-effective and profitable improvement you can make, even if your home doesn't need a new coat. Paint the interior walls a neutral color and the ceilings white to make rooms look bigger.

New lights

Replace outdated fixtures. This inexpensive improvement can update old decor that might have discouraged buyers.

New flooring
Install new carpet, linoleum, or tile, and refurbish hardwood floors if needed. Choose a neutral color for new carpeting. New flooring will increase the market value of your home, while shabby floors can kill a sale.

Planted landscape

Attractive front and back yards boost the value of any property. Mow the lawn, trim shrubs, and plant new bedding flowers. Plant some trees if the yard is barren, especially in the front parkway. Sweep the patio or deck and decorate with potted plants and flowers.

Completed repairs

Before listing your home for sale, make all minor repairs and catch up on maintenance. If you've deferred maintenance, get a professional home inspection. If the inspection reveals problems, make the repairs before listing the home. If you don't, the buyer will probably discount the offer price for more than the cost of repairs or replacement.

A clean garage

If you use your garage for storage, clean it out and rent a storage space. Paint the interior white. If your garage is unfinished, install wallboard or build storage shelves on the back wall. A clean garage will help solidify a buyer's

---

As your agent, I will do a pre-sale walk-through and provide you with advice and suggestions before we determine when to list the home and for how much we should ask for.Budget enough time and resources for improvements. Keep it simple so that you can keep it up, especially if it's likely your home will be on the market for a number of weeks. Use a checklist to keep track of what you need to do. Boost Your Sale ProceedsTo get the best possible price for your home, consider the following:

| | | |
| --- | --- | --- |
| Must Do | Might Do | Don't Bother Doing |
| Keep it clean: If nothing else, a clean home is essential and clutter is at a bare minimum. | Store your belongings: Put personal belongings into clearly labeled boxes, and store them neatly on-site or in an off-site storage facility. | Install shelves or closet organizers: Don't invest unless your agent feels it will they will significantly improve its marketability |
| Freshen a room's decor: Consider a coat of paint or new floor coverings if a prominent room shows signs of wear or is very outdated, (in that room only). | Refinish wood floors: You may want to pull up the rug and refinish the wood floors under old carpeting in one room to show buyers the quality of the floors. | Paint and carpet entire house: unless it's absolutely necessary, it is too big a project that may not result in a significantly higher price. |
| Make necessary repairs: Make sure outlets work, toilets flush, and windows and doors open and shut smoothly. All heating, air conditioning, and other home systems should work, too. | Do extra maintenance: Consider re-staining your deck or cleaning your gutters. Such projects give your property a well-cared-for appearance. | Make major improvements: Now is not the time to put on a deck or build a fence. While these projects can add value, you are not likely to boost your home's value enough to justify the expense |
| Increase curb appeal: Make your home look as inviting as possible to the drive-by buyer by tidying up landscaping, plant fresh flowers, and up-keeping lawn, etc. | Intensify your entryway: Paint your front door and put on new hardware, or replace it altogether if it is old. Buy a new welcome mat. | Put in a new driveway or sidewalk: Unless these items are crumbling and will significantly lower your curb appeal, this is a major investment that probably won't pay off. |